Swissquote Review – Top Key Points 2021
You will get:
25 Years of Market Experience, highly regulated
wide range of tradeable instruments
Demo accounts
Great Research tools & multiple trading platforms
Swissquote Review 2021 Overview
Swissquote is one of the most trusted global forex and CFD brokerage based in Switzerland, regulated by some of the strictest financial regulatory institutions. It offers a wide range of tradeable instruments in six different assets classes including Forex, Options, stocks indices, bonds, & Commodities. Take advantage of 80 currency pairs including major, minor and emergent currencies. While trading cost is higher than the industry average, still traders willing to a premium price for world-class service and security. Currently, serving more than 400k traders worldwide with CHF 39.8 billion client assets. Swissquote provides industry-leading research tools, advanced charting tools, and best-in-class educational materials. Besides proprietary platform Swissquote also offers a full MetaTrader suite.

Top Key Points for Swissquote in 2021
In our 2021 brokers list, Swissquote is one of the most trusted brokerage firms. Founded in 1996, has 25 years of financial market experience.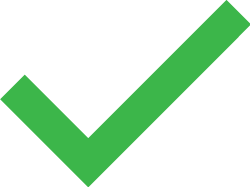 Swissquote Group Holding Ltd (SQN) has been listed on the SIX Swiss Exchange since May 2000, regulated in 4 tier-1 jurisdictions creates a safe trading environment.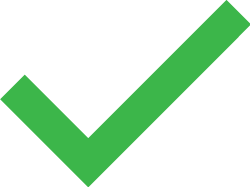 ​For average traders trading fees are higher than the industry leaders and EU accounts offer slightly better pricing than Swiss accounts. But for high volume traders, zero-commission and low spread trading opportunities are available.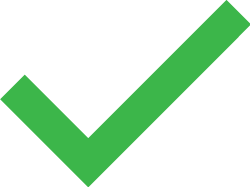 Offering 84 currency pairs including major, minor, and emergent currency pairs.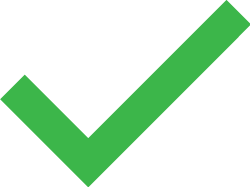 All research tools available at the Swissquote proprietary platform are not free, and little confusing trading platform selection.
back to menu ↑
back to menu ↑
Swissquote Broker Safety
Swissquote is considered a safe (low-risk) broker since it has a long track record of successfully serving clients and survived previous financial crises. Regulated and authorized by 4 top-tier regulatory jurisdictions, and most clients trading under top-tier regulatory entities. Based in Switzerland and regulated by the country's main regulator "Financial Market Supervisory Authority (FINMA)" gives additional peace of mind. Swissquote is listed on the stock exchange and has a banking license, So it discloses financial statements regularly and transparency.
Clients 'money is kept in a segregated bank account at tier-1  regulated banks, it never uses clients' money for its own business activity due to regulations. In the last 25 years, they have gained a lot of reputation from the international trading community.
Swissquote broker licensed globally from multiple regulatory institutions. It's regulated by the following regulators:
(FINMA)Financial Market Supervisory Authority, Switzerland
(FCA) Financial Conduct Authority, United Kingdom
(SFC) The Securities and Futures Commission, Hong Kong
(MFSA) Malta Financial Services Authority, Malta
(DFSA) Dubai Financial Services Authority, United Arab Emirates
Swissquote does provide negative balance protection but it's only available to European retail clients. Professional traders and non-EU clients are not covered by the negative balance protection scheme.
The fund protection you will get depends on your trading entity,
Traders under the FINMA entity will get a CHF 100,000 investor fund protection.
Traders under the CSSF entity will get up to €20,000 for securities and €100,000 for cash.
Traders under the FCA entity will get up to £85,000 in investor fund protection.
PROS:
Founded in 1996, serving almost 410k+ clients worldwide with a wonderful reputation for 25 years
Regulated by some of the strictest regulatory institutions.
Negative balance protection
CONS:
Compensation fund available only for European clients
The minimum deposit amount is $1000, which may not be suitable for beginners.
back to menu ↑
back to menu ↑
Trading Instrument available at Swissquote Broker
Swissquote offers a vast selection of tradeable instruments including an exceptionally broad range of mutual funds, 50000+ Bonds, Trade over 80 crosses including major, minor and emergent currencies, 45 Options, stocks indices, EFT, & Commodities.  Where you can find almost everything you looking for, plenty of opportunities to diversify your portfolio.
Cryptocurrency
Cryptocurrency is one of the most evident assets classes today. Swissquote gives you access to trade actual Cryptocurrencies assets as non CFD products. It means you can buy/sell or hold crypto in your  Swissquote wallet. It is one of the first brokers that support cryptos. Currently, it offers 23 major cryptocurrencies including Bitcoin, Ethereum, Litecoin, Repol, Bitcoin cash, Chainlink, Ethereum Classic, Stellar, Tezos, Agar, 0x, Uniswap, Cosmos, Aave, Filecoin, maker, Compound, yearn.finance, Dogecoin, and Polkadot.
Forex Options
You can trade Forex Options with Swissquote from anywhere in the world. Swissquote provides one of the most sophisticated offers worldwide, which enable you to set strike prices with one-pip accuracy. The minimum and maximum duration of a holding position can be 1 day to 1 year on 45different instruments.
Stocks
Traders have access to the main global stocks and enjoy real intuitive pricing, as there are only commissions and no minimum fees. Please note: Financing or borrowing costs and dividend tax adjustments may also apply.
Stock Indices
Swissquote's enabling you to trade on the movements of all the main European and American stock indices, as well as Japan's. Most of the stock indices CFDs are available both as Forward (with an expiration date) or Spot/Synthetic (no expiration date, overnight rollover/swap interest applies).
Commodities
Swissquote offers some of the major commodities through different types of contracts, commodities such as oil, gas, and copper are often used in strategies to diversify portfolios to minimize risk.
Bonds
Swissquote offers  50000+ Bonds which Government creates a benchmark against which riskier securities may be compared. You can hedge your portfolio and trade the US T-Bond, the British Long Gilt, and the German Bund.
eTrading vs eForex accounts: eForex account gives access to Forex and CFDs trading and eTrading account supports cryptocurrencies and a huge selection of products from 60 global market exchanges.
The following table summarizes the different Instrument available at Swissquotebroker:
| Features | Swissquote |
| --- | --- |
| Total Instruments | 3 Million |
| Copy Trading | Yes |
| Cryptocurrency | Yes |
| Cryptocurrency (CFD) | No |
| Forex Pairs | 80+ |
| Stocks indices & oil | Yes |
| Precious Metals | Yes |
| Bonds | 60,000 |
| Mutual Funds | 20000 |
back to menu ↑
back to menu ↑
Commissions and Fees
Trading Cost: Swissquote offers both commission-based and commission-free trading opportunities. Trading cost at Swissquote depends on many factors like which regulatory entity you are trading with like Swiss or EU zone, despite smaller products range European traders gets better pricing, and account types (standard, premium, prime, & professional). where the standard account is commission-free and minimum spread listed at 1.7 pips in EUR/USD pair, and 0.15% stock commission. Premium account offers commission-free trading with minimum spread listed at 1.4 pips in EUR/USD pair, and 0.12% stock commission. Deposit more than €10,000 to get the Elite account, which offers €2.5 per side and €5.00 round turn commissions and highly competitive spreads starts from 0.0 pips. Standard account can be accessed by depositing at least $1000, the premium account you need a minimum of $5K deposit, and to access prime account you need a minimum of $50K deposit. Professional account needs more than a $50K deposit to get even more affordable custom pricing, and pricing is not disclosed, so you have to contact the support team for custom pricing.
In general, Stock, ETF, and Bond fees are high, and Fund fees are low.
Overall Swissquote provides slightly higher pricing across the board, they also feature an active trader program that minimizes trading costs. And no hidden fees which make it very comfortable for both beginners and advanced traders. We recommend Swissquote broker if you are willing to pay a premium price for high-quality service and highly secure fund protection.
If you prefer lower costs brokers, take a look at these discount brokers out there, that offering high-quality service with cheap pricing and a minimum $5 deposit.
Crypto fees: Swissquote charges a 1% – 0.50% commission and small spread to trade cryptocurrencies.
1% for trade volume of up to CHF 10,000
0.75% for trade volume between CHF 10,000–50,000
0.50% above CHF 50,000
Robo-advisor
Robo-Advisory service helps you with a virtual sum that you can use to put the automated investment manager to the test in realistic conditions. Fees are varies depending on what amount you are investing. Swissquote's Robo-advisory fees are comparatively higher than its competitors.
| Features | Standard | Premium | Prime |
| --- | --- | --- | --- |
| Minimum Deposit | $1000 | $10000 | $50000 |
| Stock commission | 0.15% | 0.12% | 0.09% |
| Average Spread at EUR/USD | 1.7 pips | 1.4 pips | 1.1 pips |
| Rebate program | Yes | Yes | Yes |
| Max Leverage | 1:100 | 1:100 | 1:100 |
| Minimum Balance | Zero Commissions | Zero Commissions | Zero Commissions |
back to menu ↑
back to menu ↑
Deposit and withdrawal fees
Swissquote offers two ways to conveniently and securely fund your account and ebanking or credit card deposits, and fund withdrawals can be done by eBanking from your bank account. There is 2.2% for CHF, EUR, GBP, and 2.5% fees will be charged while making deposits and withdrawals. The minimum deposit amount is 1000 units in the base currency, which translates to $1000 for U.S. accounts.
Different deposit methods offered by Swissquote:
Integrated payment services – eBanking
Credit Cards, MasterCard, Visa
Withdrawal methods:
Integrated payment services – eBanking
Supported Base Currency: EUR, USD, GBP, CHF, JPY, AUD, CAD, NZD, PLN, SEK, DKK, NOK, HUF, TRY, ZAR, SGD, MXN, HKD, THB, ILS, AED

back to menu ↑
back to menu ↑
Inactivity Fee
If an account remains unused and doesn't have any open position for a continuous 6 months, an inactivity fee will be charged. The inactivity fee amounts to a maximum of 10 units of your base currency* or to the equivalent of your remaining balance. The inactivity fee will be deducted every month until you resume your trading activity again. There will be no charge if your balance is zero or if you close your account.
back to menu ↑
back to menu ↑
Trading Platforms
Trading Platforms and Tools are available at Swissquote Broker:
Swissquote broker offers an advanced proprietary web trading platform and a Desktop platform "Advanced Traders" and full MetaTrader suite master addition developed by FX Blue. The trading platform comes with robust trading tools, a lot of great research and analysis tools like Price trends – Intraday and historical, Technical indicator charts, Securities comparisons, Customisable page, workspaces save as preset to use next time faster.
Advanced Trader (WebTrader): Swissquote's flagship Advanced Trader webtrader platform can be accessed from any modern browser. Looks are the same as its desktop trading platform. WebTrader platform has fewer trading tools than the desktop version and charting powered by Google's  TradingView. You can use different indicators and drawing tools for custom chart setup and save them as presets to save time.
Advanced Trader (Desktop): Swissquote's flagship Advanced Trader desktop platform performs better than the web trader version. Advanced Trader lets you customize your workspace with automatic pattern detection and other unique features. Its user interfaces are more like MetaTrader, but not well organized, Swissquote could use a design overhaul to give it a more modern touch and make it easier for newbie traders. One of the drawbacks is there are lots and lots of products available at Swissquote newbie traders can easily get lost among product lists and different functions, software design approaches could be more minimalistic, neat and clean.
MetaTrader: MetaTrader 4 & 5, you can download them and install them on your device. Supports multiple order types, advanced charting systems, and powerful indicators help traders to enhance trading activities and reach the trading goal.
Extra Features: Extra tools like Autochartist helps to identify chart patterns, risk management info, and more. And two-step verification increased login security.
Trading Platforms 
Advanced Trader Web By Swissquote Bank Ltd
Advanced Trader Mobile By Swissquote Bank Ltd
Advanced Trader By Swissquote Bank Ltd
MetaTrader4 By MetaQuotes Software Corp.
MetaTrader 4 Android By MetaQuotes Software Corp.
MetaTrader 4 iOS By MetaQuotes Software Corp.
Metatrader 5 By MetaQuotes Software Corp.
MetaTrader 5 Mobile By MetaQuotes Software Corp.
Orders Types
There is 5 simple order types available:
Limit
Market
Stop
Stop limit
OCO (One-cancels-the-other)
| Features | Swissquote |
| --- | --- |
| Proprietary Platform | Yes |
| MT4 | Yes |
| MT5 | Yes |
| cTrader | No |
| DupliTrade | No |
| ZuluTrade | No |
| NinjaTrade | No |
| Charting Indicators | 51 |
| Charting Drawing tools | 31 |
| Copy Trading | Yes |
| Demo Account | Yes |
Attention
:
No fees for Deposit and Withdrawal
also
spread is highly competitive
in the
XM
broker. Read our detailed review about the
XM
broker.
Click Here
.
back to menu ↑
back to menu ↑
Swissquote Review: Research Tools
Swissquote offers a wide range of research tools from a combination of in-house and third parties resources. Swissquote provides highly competitive research tools, they have a wide range of versatile technical analysis tools, streaming news headlines, trading ideas, economic calendar, blog commentary that helps traders to speculate next market moves and take the best trade. Specially Autochartist tools help automated technical analysis and make informed trading decisions when trading CFDs on Forex. They publish professional-quality blog posts doing market analysis. Good to see that research tools are available in multiple languages like English, Italian, and German,  and some services are even offered in additional languages as well.
Newsfeed: You can sign up for Swissquote's newsletters, so they can directly notify you when a major event or important news comes in. Also, you can choose the topic you are interested in.
Trading ideas: You can find trading ideas from the "Themes Trading" section. You can either pick random assets from the thematic portfolios or trade them as a structured product.
Third-party Sources: Swissquote gives access to third-party premium services like Trading Central, which is one stop shop for investment decision support, provides best in class automated investment analytics & analyst. Trading Central provides Daily Technical reports with automated chart pattern analysis and analyst commentary.
One of the major drawbacks is advanced research tools are not free (subscription-based), and free ones are mostly for newbie traders, also fundamental data is limited.
| Features | Swissquote |
| --- | --- |
| Market Insights | Yes |
| Technical analysis | Yes |
| Fundamental analysis | Yes |
| News | Yes |
| Trading Central News | Yes |
| Autochartist | Yes |
| Copy Trading | Yes |
| Forex calculators | Yes |
| Economic Calendar | Yes |
back to menu ↑
back to menu ↑
Swissquote Review: Education
Swissquote provides basic-level educational materials for free, resources like educational videos, ebooks, webinars, and tutorials. And a handful of video tutorials about platforms, both Advanced Trader and MetaTrader 5. The learning center provides educational videos, ebooks, focusing on risk management, technical analysis, and fundamental analysis.
Swissquote provides a Demo account for both trading platforms, as well as the Robo-advisory service, you can practicing before trade with real money. Demo accounts are great to know about a broker and build your own trading strategy and go with a plan, learning about money and money management and other important things.
back to menu ↑
back to menu ↑
Swissquote Review: Conclusion
Overall, Swissquote is a highly trusted broker regulated by top-tier financial institutions, Although trading costs is slightly pricier than industry leaders but provide high-quality trading service for more than 2 decades with a good reputation. Not to mention its brilliant research tools. Swissquote could be an excellent choice for those willing to pay a premium price, for discounts lovers, there are so many alternative brokers out there. Additionally, rich educational resources will satisfy most beginners and advanced traders. Swissquote broker is one of the top 10 brokers in our 2021 broker list.
Swissquote Broker
Swissquote is a popular global forex and CFD broker regulated by top-tier financial authorities.
Trading Platforms & Tools
8
PROS
25 Years of Market Experience, highly regulated
wide range of tradeable instruments
Demo accounts
Great Research tools & multiple trading platforms
CONS
Pricing is higher than average
Education section can be improve