 IQ Option Review 2021 – SCAM Broker?
Add to wishlist
Added to wishlist
Removed from wishlist
0
Add to compare
IQ Option Review 2021 Overview
IQ Option is an online Binary Options, Forex, and CFD broker. It's recognized for its Binary Options feature as its name suggests. Quite popular broker actually, especially among newbie traders across the globe for its ease of use trading platform interface, and lowest ($10) deposit option accessible for anyone. In this review, we will discuss IQ Option, all the important aspects (pros and cons), and let you know if IQ Option is a legit broker or just another scam?
Regulated by offshore entities (highly risky), offering only proprietary trading platform (no MetaTrader), fewer tradable instruments (only 300+in 5 different classes). By comparison, industry leaders XM Group, IG, and CMC Markets all offer thousands of tradeable instruments. IQ Option is not qualified as a highly trusted broker in our initial test. And not listed in our 2021 recommended brokers.
PROS:
Beginner-friendly platform interface contains advanced tools
Free education
24/7 multilingual customer support
CONS:
No third party platform (MetaTrader 4 & 5)
Regulated by Offshore entities (highly risky)
Fewer tradeable instruments
Slow customer support and less informative
Top Key Points for IQ Option in 2021
IQ Option is a relatively new Forex broker founded in 2013 in Limassol, Cyprus, and managed by IQ Option Europe Ltd. Founded in 2013, IQ Option is regulated in 1 tier-2 jurisdiction and SVG, making it a highly risky broker for trading forex and CFDs.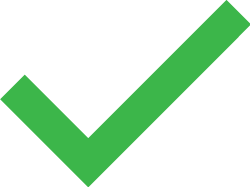 Regulated in 1 tier-2 jurisdiction (CySEC), and additional offshore entities like SVG (Saint Vincent and the Grenadines) making high-risk broker.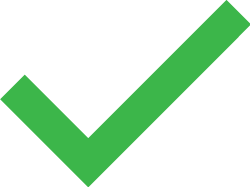 User-friendly interface with so many indicators and drawing tools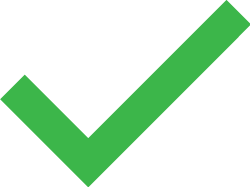 Free Educational materials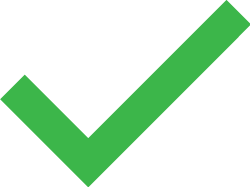 Option trading available
back to menu ↑
back to menu ↑
Is IQ Option safe or a scam?
IQ Option is regulated by Cyprus Securities and Exchange Commission (CySEC – medium trusted) and St. Vincent & the Grenadines (very low trusted). As it is regulated and licensed by offshore entities, so you may face several unwanted coincidences while trading with IQ Option. Usually, the top-tier regulated forex brokers do not offer binary options trading. If you look at binary options brokers, you will see that most brokers are regulated by offshore entities. Some of these are regulated through CySEC. CySEC is a tier-2 regulatory jurisdiction, not the strictest one. Most popular option trading brokers like IQ Option, IQ OptionIQ Option do support clients from UK or USA jurisdictions, because these brokers do not meet their highly strict regulations. As it is regulated and licensed by offshore entities, so you may face several unwanted coincidences while trading with IQ Option. Although it is regulated and licensed by CySEC (CySEC is a tier-2 regulatory jurisdiction), only traders in Europe will trade under CySEC regulation, and the rest of the world (non-European traders) will be able to trade under (SVG) Saint Vincent and the Grenadines regulation.
CySEC Regulation: Since it is a CySEC regulated broker, so, it's also MiFID compliant broker (The Markets in Financial Instruments Directive). Additionally, CySEC regulated broker is also a member of the Investor Compensation Scheme. Under this scheme, up to 20000 Eros of clients' funds are protected. This amount will be sufficient enough for most traders if not all.
SVG Regulation: Saint Vincent and the Grenadines is a very low-quality regulatory jurisdiction. TopTrustedForexBrokers.com doesn't include this jurisdiction in our Trusted jurisdiction list, due to the extremely low regulatory requirements required to operate in SVG regulation. Most scam brokers are regulated by this type of jurisdiction due to extremely low regulatory requirements required to get a legal license.
However, its acceptance has increased somewhat due to being regulated by CySEC and IFC compensation fund, IQ Option still lags far behind in terms of regulation as it is not regulated by any top tier jurisdiction.
Note: Then non-European traders are trading under greater risk.
PROS:
Founded in 2013, 8 years of Financial Market experience
Regulated by CySEC
No commission deposits and withdrawal options (except a few methods)
Negative balance protection
CONS:
Very bad reputation among trading communities
Lack of regulation in major jurisdictions
Fewer tradeable instruments
Does not support clients from United States, Japan, Israel, Turkey, Belgium, Russian Federation, Australia, Canada, Germany, Italy, Netherlands, Romania, Spain, Portugal, United Kingdom, Ireland, Czech Republic and many more.
IQ Option licenses
The company's legal and correspondence address is Hinds Building, Kingstown, St. Vincent, and the Grenadines.. There is some regulatory information:
Regulate the relationship between IQOPTION LLC, with company No. 24840 IBC 2018, and registered at Hinds Building, Kingstown, St. Vincent, and the Grenadines.
Yiannis Nicolaides Business Center, Agiou Athanasiou Avenue 33, 4102, Agios Athanasios, Limassol. License Number: 247/14
back to menu ↑
back to menu ↑
Trading Instrument at IQ Option
Tradeable instruments available to you depending on your entities. Currently, it offers 253 – 300 tradeable instruments including only 25 currency pairs, gold, and silver, cryptocurrencies, stocks,  Commodities, EFTs, and Options trading. Where other highly trusted brokers are offering more than 10 thousand trading instruments. This is a huge drawback for IQ Option brokers compare to trusted forex brokers like XM or IG markets. Which can only meet newbies' needs, not enough for Intermediate or advanced traders.
Trading Option: IQ Option features 57 options including all currency pairs, gold, Alibaba, Yandex, and some other famous stocks.
Cryptocurrencies: Total 26 Cryptocurrencies available, major cryptocurrency pairs can take 20 to 50X leverage, but minor cryptocurrency pairs can take 3x to 5x leverage.
Forex: 25 currency pairs available including major and minor. Forex major pairs support up to 1000x and minor pairs support 100x – 300x leverage.
Stocks: 180 Stocks available including Tesla Inc, Facebook, Adidas, and more with up to 20x leverage advantages. Only major stocks are available at IQ Option, on the other hand, you can trade thousands of stocks with highly trusted brokers.
Commodities: only 4 commodities are available gold, crude oil WTI, silver, crude oil Brent.
ETFs: 23 EFTs
| Features | IQ Option |
| --- | --- |
| Total Instruments | 300+ |
| Copy Trading | No |
| Cryptocurrency (CFD) | Yes |
| Forex Pairs | 25 |
| Commodities | 4 |
| Precious Metals | 2 |
| Indices | 0 |
| Stocks | 180 |
| Cryptocurrencies | 26 |
Cryptocurrency trading is available in form of CFDs. (You cannot buy the underlying asset). And remember cryptocurrency is not available in UK entity nor to UK residence.
back to menu ↑
back to menu ↑
IQ Option Fees and Commissions
Fees: In forex trading fees are generally of two types. Trading fee and Non-Trading fee.
A trading fee is charged every time when you open a position. Training fees include spreads, commission fees, swaps, and currency conversion fees.
Non-trading fees include deposit and withdrawal fees, and inactivity fees.
Trading cost: Trading cost is average compare to its competitors, IQ Option makes profits from floating spreads, normally spreads are average but while news period spread is more widen.
| Features | IQ Option |
| --- | --- |
| Commissions | No |
| Variable spread | Yes |
| Minimum Initial Deposit | $10 |
| EUR/USD Spread | 0.7 pips |
| Rebate program | No |
| Commission on Islamic Accounts | No |
| Inactivity Fees | Yes |
| Withdrawal Fees | No (in a few methods) |
Learn more from this page: click here.
back to menu ↑
back to menu ↑
IQ Option Swap fee
If any position remains open overnight  IQ Option charge a swap fee of 0.01% – 0.6% and in extreme circumstances up to 1.7% of the face value of the position for keeping a position open overnight. The swap fee from Friday to Saturday will be 3 (''three'') times higher than the normal swap fee. The percentage can be changed in the future. Swap fees are charged only for CFDs such as forex, commodities, ETFs, and cryptocurrencies.
back to menu ↑
back to menu ↑
IQ Option Review: Inactivity fees
IQ Option charges inactivity fees, if an account has no activities for a continuous period of 90 days a €10 fee will be charged. But not more than the total of your trading balance. For example, if there's 0.4 USD/EUR on your account, not more than 0.4 EUR/USD can be charged.
There is no charge, if:
The account is closed.
Trading activity recommences on the account.
The balance reduced to zero.
back to menu ↑
back to menu ↑
Rebate Program
IQ Option doesn't provide any rebate for active traders, but it does offer a deposit bonus which is not withdrawable but you can withdraw the profits out of it. Usually, most major forex brokers provide rebates on traders' spread which helps to decrease trading costs.
back to menu ↑
back to menu ↑
Deposit and withdrawal fees
In case of making a deposit and withdrawal, the broker does not charge any commission, However, the payment gateway can charge a commission fee.
Please note: It is not necessary to verify your account before depositing, but it is mandatory to verify your account before withdrawing funds, so make sure your account is 100% verified before depositing funds because IQ Option is not a highly trusted broker so anything can go wrong.
back to menu ↑
back to menu ↑
Trading Platforms and Tools
IQ Option lags far behind their competitor brokers in terms of trading platforms. They only offer a proprietary trading platform that can be used on a computer or mobile. IQ Option is recognized for its binary options trading, and their main purpose is binary options trading, as the name implies, so they no longer provide any platform. However, it's true as a binary options broker IQ Option providing much better trading tools and advanced features compared to other binary brokers. Especially the user interface takes binary trading to another level, its beginner-friendly, and fast trade execution and very handy. Easy to switch between Demo and Real account. Every time before place binary options trade you can set different amounts and trading duration. Just by clicking the plus and minus (= & -) button to increase or decrease duration or trade amount.
Trade Binary Option 24/7: Although you can trade Forex 5 days a week (Monday to Friday), binary options can be traded seven days a week, Saturday and Sunday you can trade binary options in the OTC market.
Copy Trading: Social trading or copy becoming more and more popular these days because of ease of use. IQ Option doesn't feature any copy trading solution. However, newbie trades still take the help of signal services for trading options, by many third-party signals providers who send signals in the Telegram channels.
| Features | IQ Option |
| --- | --- |
| Proprietary Platform | Yes |
| MetaTrader 4 | No |
| MetaTrader 5 | $No |
| cTrader | No |
| Duplitrade | No |
|  Zulutrade | No |
| NinjaTrader | No |
| Demo Account | Yes |
| Desktop Platform | Yes |
| Web Platform | No |
| Mobile Platform | Yes |
| Indicators | 100+ |
| Drawing Tools | 5 |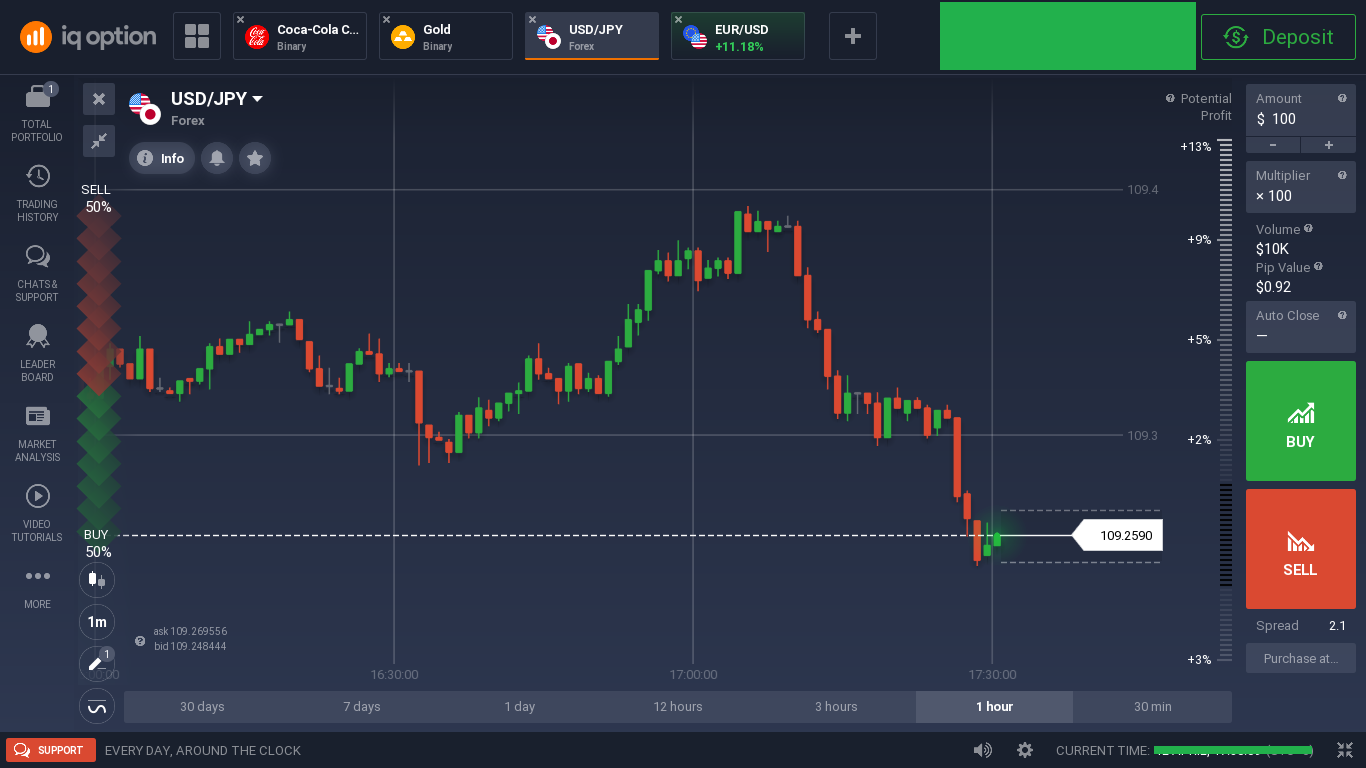 Attention
:
No fees for Deposit and Withdrawal
also
spread is highly competitive
in the
XM
broker. Read our detailed review about the
XM
broker.
Click Here
.
back to menu ↑
back to menu ↑
Research Tools
IQ Option offers a range of research tools from a combination of in-house and third parties resources including New from many third parties, a Forex Calendar, and an Earning calendar, still lots of tools useful are missing, like daily market updates commentary, glossary and more.
News: IQ Option has a built-in news section where the share market latest news from many third parties like FX Steet, FX Empire, Investing.com, yahoo finance, and more.
back to menu ↑
back to menu ↑
Education
The educational content available at IQ Options is for very basic traders, there are some basic tutorial videos available about Forex, options trading, technical analysis, and fundamental analysis videos available in the built-in app. There are 9 short videos about Forex basics, and 6 videos about options trading, 11 videos about CFD trading, 4 technical analysis videos, and 5 fundamental analysis videos. These video tutorials are very short about 1 to 2 long. They try to provide just The basic ideas. They do have a YouTube channel, but they do not provide regular updates, not much channel activity for a long time. There are only a few market news and other market updates. Brokers like XM provide tons of content every single day, lots of educational material you can learn from and become a professional trader.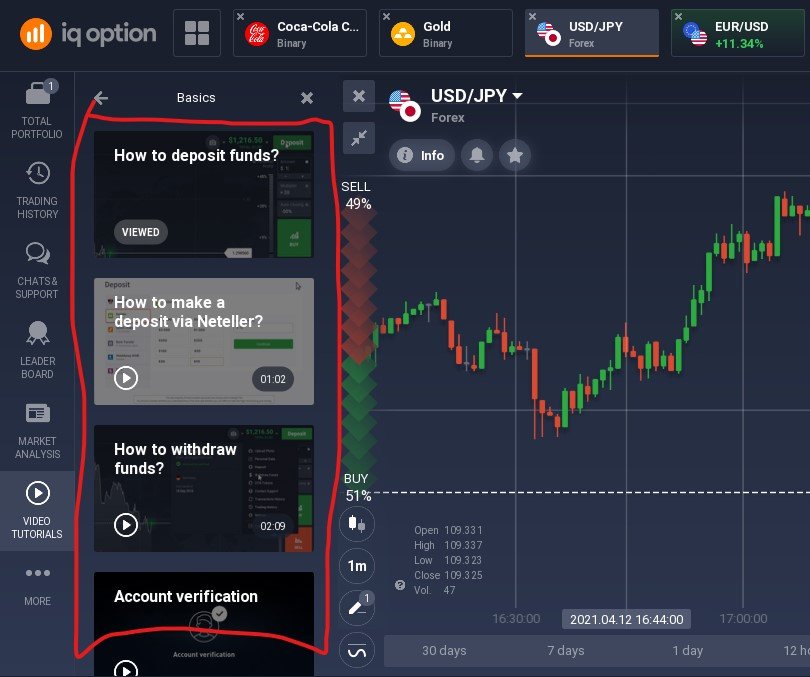 back to menu ↑
back to menu ↑
IQ Option Review: Conclusion
Trading Forex and CFD involves risk but trading Binary options involves higher risk, even if you are maintaining money management rules stills it's more likely you will end up losing money instead of earning it. Because controlling your greed is not an easy task. Matter of fact 85% of traders lose money while trading binary options only 15 traders gain out of 100! If Looking at other brokers, it seems like 65 to 75% of traders lose, but at IQ options it's 85%, one of the reasons may be the lack of education about forex and binary trading. And the quality of the educational content they publish is very poor. It seems like they just want to take benefits from the traders.
Although trading with IQ Option is very easy (account opening, verification, depositing, trading), but it has a huge lack in terms of safety measures and tradable instruments. Note: There are many blog posts out there that claim IQ Option as a legitimate broker but it is not. So be careful. We are not saying you have to blindly trust us, you just ask yourself how and which the broker is regulated. Most binary brokers are regulated in offshore entities.
Unfortunately from our experience and as we discussed above, we are not recommending you this broker. Because in our opinion traders funds safety matters most. We always recommend you to trade with a highly trusted broker authorized by top-tier jurisdictions. Like XM or IG. (Most trusted brokers with the best pricing and wide range of the tradable instrument)
Trading Platforms & Tools
3.5
PROS:
8 Years of Market Experience
Demo accounts, swap-free accounts
24/7 support
CONS:
License and Regulation is very poor (high risk)
Less tradeable instruments (only 300+)
No third-party trading platform
Bad reputation

IQ Option Review 2021 – SCAM Broker?